PROACTIVE EDUCATION IN THE
HIMALAYA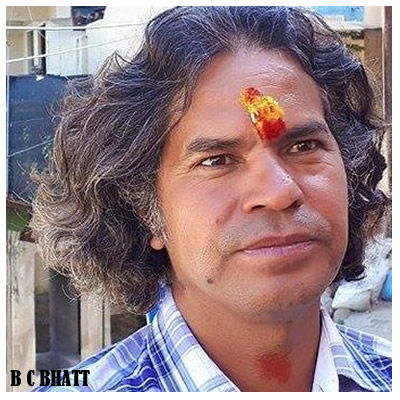 INTRODUCTION
I am born in middle poor class of family in remote village in Kedarnath valley higher in Himalayas North India. I was educated in Government schools. I lost my father age of 9 years but fortunately supported or adopted by my uncle. My father was farmer and he died early, so my uncle adopted me for my all education and survival.
Unfortunately he was died when I was 20 and I was that time in my University doing my graduation. Later my sister supported me for rest of education. Finally in 1988 I had my master degree for Adventure Tourism. In 1986 I got opportunity to be a Teacher or my future in Tourism but I selected my future carrier for Tourism. Until 1990 I was working in Government Tourism Department and I decided to be quit this job because I never want to be bounded as Government employee. I was moved to Delhi in capital of India as working as freelance Guide, private tutor for children for many years.
WHAT WE ARE DOING IN HIMALAYA
EDUCATION FOR ALL

CHILD EDUCATION

EDUCATION FOR ALL

YOGA CLASSES

NATURE WALKS

DRESS DISTRIBUTION

YOGA CLASSES

COMPUTER EDUCATION
ISSUES WITH SCHOOLS
Government Schools
There are so many schools by Government but pity and unfortunately teachers in these schools are not honest and not doing their duties well. In some schools for 5 or 6 classes there is only one or two teachers, So standard of Government schools is very bad and children could not get proper education even some kids are not can read or write properly as being students of 4th or 5th standard. It's very unfortunate situation, so you can consider what can be future of these kids. Children who are in these schools come from very poor families, who are not able to pay any fees, books or dresses. Most of kid's fathers are alcoholic addicted.
Private Schools
There so many private schools in every place but Now we like to describe role of Private schools , These schools only making business and they don't have enough infrastructure as building, play ground, furniture, computers, toilet , enough class rooms , proper educated teachers. Even some schools are running in private houses. So they are only making business. It's pity because people have no many options and they don't have such lots money they can send their kids in big cities in well infrastructure schools.
MIGRATION- BIG PROBLEM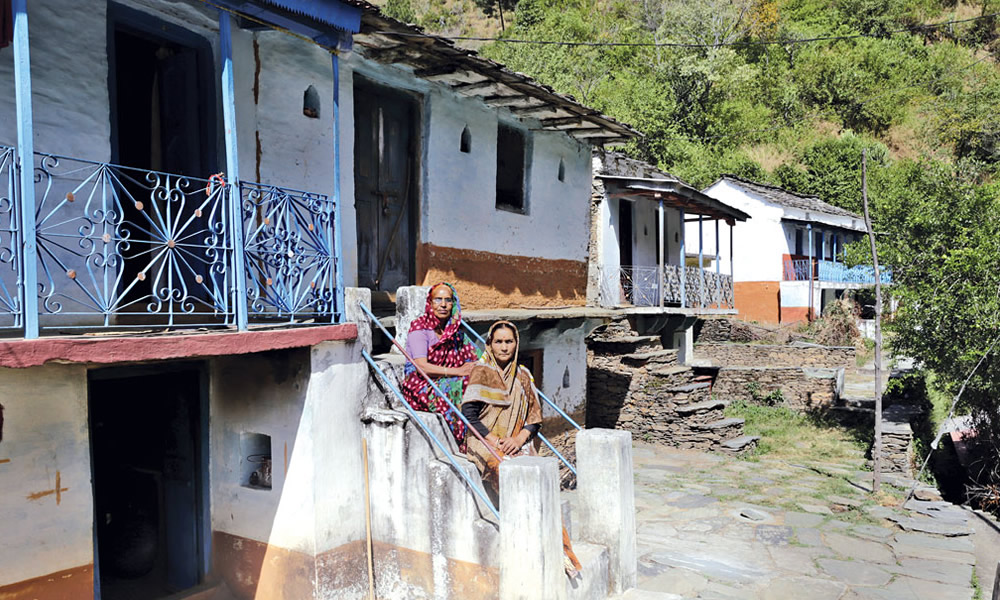 Disadvantage of this system is people migration in villages: In Uttarakhand there is big part of population working in big cities and working in Indian Army, so families of these people migrated to big cities for purpose of educate their children. Our motive is at least we can help to make lesser migration of some people.
OUR PLAN
Education
Offering holistic approach of teaching and learning by engaging in both traditional and non traditional approaches to education
Local Society Education
Educating members of the society on inclusion, diversity, multilingualism that has an active role in enhancing Diversity Model.
Yoga Coures
Yoga means to join body and mind together. It has many benefits, not only for fitness but it also helps to facilitate concentration and focus.
Computer Education
Very much in demand in this modern age. So to be remain updated with new technologies.
Environmental Education
Lately we are not as aware of the environment as we could be. Often we litter plastic and garbage in our surroundings. Now it is necessary to educate children about how to protect and preserve nature and natural resources.
PROPOSED SCHOOL MODEL & LAND

Location: Ukhimath, Uttarakhand Himalaya, India
GET INVOLVED AND SPREAD SMILES
You can play an integral role in growing this movement and redefining the education system in the proactive education
in the Himalaya. Here is how you can get involved.